Doc McStuffins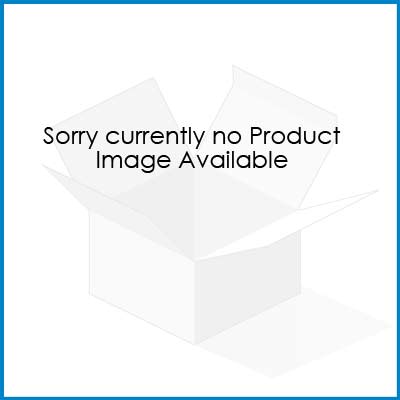 Doc Mcstuffins Toy Hospital Magical Toysponder
Dottie 'Doc' McStuffins a six year old girl 'fixes' toys with a little help from her stuffed animal friends Stuffy Hallie Lambie and Chilly. In 2016 Doc will be transported to McStuffinsville to become the Chief Resident of the Toy Hospital where she and her toy friends will help toys from all over the world!\nThe Toysponder allows Doc and friends to be transported between worlds and also allows the babies to communicate with her! It also acts as a communicator within the hospital similar to a walkie-talkie. Doc can communicate with the others in the hospital in different rooms. Flair's Magical Toysponder includes sounds & flip through images and has a wristband to allow it to be carried around easily. It also features Doc & Friends imagery on the front of the Toysponder.\nPortable Toysponder\nDoc's new way to get in touch with patients!\nOpen up the Toysponder to see different scenes\nIncludes sounds from the show\nFeatures Doc & friends imagery\nSuitable for ages 3 years +
Supplied by Howleys Toys (Opens in new tab/window)
Doc McStuffins Cake Topper Decoration
Doc McStuffins Cake Topper Decoration Doc McStuffins is a 6 year old girl who adores her toys and will do anything to help them if they are broken, with the magic from her stethoscope they come alive and Doc and her friends have lots of adventures helping other toys and friends! She has brown hair in pigtails and is wearing a purple headband, She is wearing a white lab coat, a purple and white striped shirt, her magical stethoscope, a pink skirt, pink leggings and pink shoes. Ideal on any Doc McStuffins themed celebration cake. Dimensions: 35mm (W) x 75mm (H)
Supplied by Craft Company (Opens in new tab/window)
Disney Doc McStuffins Doctor's Bag Playset
Dottie 'Doc' McStuffins, a six year old girl,'fixes' toys, with a little help from her stuffed animal friends, Stuffy, Hallie, Lambie and Chilly.Your stuffed animals and toys have never been more excited to get their check up's! Doc McStuffins Doctor's Bag Playset includes 8 glittery and sparkly pieces - Doc's bag, play thermometer, syringe, blood pressure cuff with working gauge, otoscope, bandage cuff, sticker sheet, and of course, Doc's magical light up stethoscope! Now your little Doc can practice her skills and nurture her favourite toys back to perfect health. The Doc Is In! For ages 3+ Doc's Doctors bag from the show! Set includes 8 glittery and sparkly pieces Features Doc's bag, play thermometer, syringe, blood pressure cuff, otoscope, bandage cuff, sticker sheet and Doc's magical stethoscope The set includes a light up stethoscope Suitable for ages 3 and above  
Supplied by www.shop4toys.com (Opens in new tab/window)
Doc McStuffins Accessory Set
Dottie 'Doc' McStuffins, a six year old girl, 'fixes' toys, with a little help from her stuffed animal friends, Stuffy, Hallie, Lambie and chilly. In 2016, Doc will be transported to McStuffinsville to become the Chief resident of the toy hospital, where she and her toy friends will help toys from all over the world! who's ready for a toy hospital checkup? the Doc McStuffins accessory set includes 4 glittery tools and a sticker sheet so your little Doc can practice her skills and nurture her favourite toys back to perfect health. Suitable for ages 3 and above. Contents: 1 x play bandage, 1 x play blood pressure cuff, 1 x play syringe, 1 x play otoscope, 1 x sticker sheet
Supplied by www.shop4toys.com (Opens in new tab/window)
Lambie Plush - Doc McStuffins - Mini Bean Bag (7'')
Your little one will dance for joy when they hold this sweet Lambie plush close. This delightful cutie is part of the Doc McStuffins plush collection! Detailed plush sculpturing. Embroidered features. Satin tutu and bow. Part of the Doc Mc...
Supplied by Bonanza (Global) (Opens in new tab/window)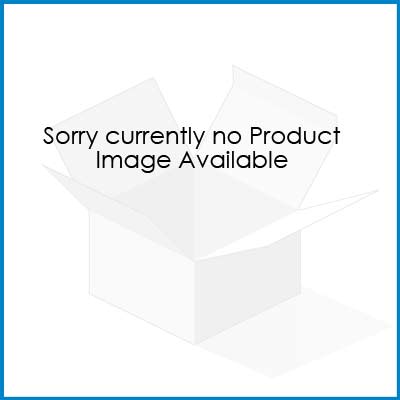 Ravensburger Doc Mcstuffins Medicine Bag Game
Little Doc McStuffins loves to care for her dear cuddly patients with the help of her medicine bag. But where are her scissors, stethoscope, magnifying glass and syringe? With a little luck of the die and a good memory you can help the little Ms Doc find her missing instruments and fill up her medicine bag! This game has been designed specifically with the popular TV show in mind, with easy to understand rules and a unique and fun game play. Children aged 3 and up will love getting all the instruments they need to fix their patients, just like Dotti. The game is quick to play, which is perfect for while dinner is being prepared, and the strong sturdy box makes this an ideal game to take along for a weekend away or on holiday.
Supplied by Duncans Toys (Opens in new tab/window)