Hand Selected Gift Ideas for Footballers and Fans
What do you get as a Christmas or birthday present for someone (man or woman!) who loves soccer? Unless you're a fan of the game yourself, you probably have no idea what they would really appreciate. So we asked a few football fans and footballers to tell us what they would love to receive. We've shown the top choices on this page
Personalised Soccer Desk Clock
The biggest sport in the world has the greatest fans, so if you want to celebrate in true footy style, this Soccer Desk Clock makes a wonderful gift for any fan! This fabulous clock features a large rectangular freestanding silver toned plate, which is perfect for placing on any desktop, mantelpiece, bedside table or windowsill. The desk clock has a built-in circular analogue clock with stylish baton markers on the left hand corner of the design with a cool embossed football boot and ball featured on the opposite side. This delightful gift can be personalised with a significant name, message and date and individually gift boxed, to create a unique and sentimental gift which can be treasured for many years. So treat your football coach, teacher, budding footballer or fan for any special occasion with this fabulous personalised gift.
Free postage (over £20.00)
Supplied by Menkind (Opens in new tab/window)
Gamesson Milano Football Table
The Milano table football table is a fantastic looking table with a true retro feel about it. The Milano has many great features including the raised corners to keep the game in play and the 16mm telescopic steel rods to ensure great manoeuvrability and is a great feature for those with young children as the rods are not shooting in and out at your opponent. The stylish design will make it a classic piece of furniture in any home. Specifications of the Gamesson Milano Table Football Table Eleven players Raised corners16mm telescopic rods Complete With Scorers & 2 Balls Playing surface L119cm x W70cm Weight 53kg Table dimensions L140cm x W76cm x H86cm
Supplied by Best Gym Equipment (Opens in new tab/window)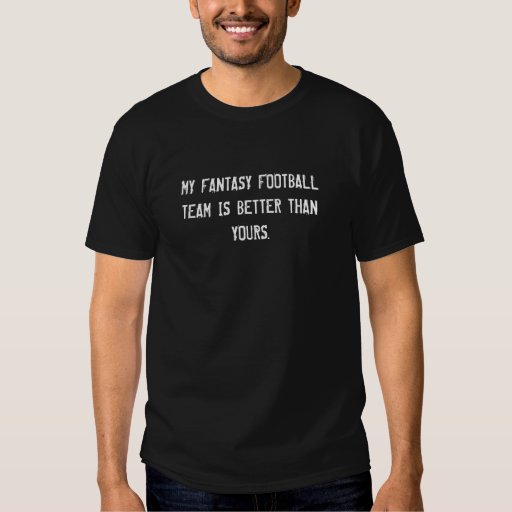 MY FANTASY FOOTBALL TEAM IS BETTER THAN YOURS. T-shirt
This customizable MY FANTASY FOOTBALL TEAM IS BETTER THAN YOURS. T-Shirt is designed on the tshirt and would interest those who like fantasy football and football stuff.
Supplied by Zazzle (Opens in new tab/window)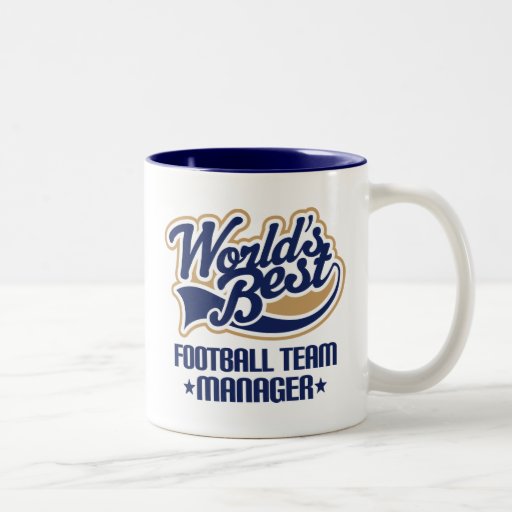 Football Team Manager Gift Two-tone Coffee Mug
This customizable Football Team Manager Gift Two-Tone Coffee Mug is designed on the mug and would interest those who like football team manager, worlds best football team manager, worlds greatest football team manager, football team manager gift, gift for football team manager, cute football team manager, and cute football team manager gift stuff.
Supplied by Zazzle (Opens in new tab/window)
35% off Zorb Football for Ten
An awesome experience for ten friends, zorb football is a wacky, exciting and hilarious take on the beautiful game. Held at venues across the UK, each player gets kitted out in a body zorb, an adjustable, inflatable dome that covers the upper half of the body, including hand grips so the legs are left free to kick. Get on the pitch for a game of five-a-side, bouncing, passing, tumbling, bumping and dribbling around the field. All levels of ability are welcome and the session is run by highly trained staff from sporting backgrounds, who not only organise but also referee the game. This unique experience is filled with laughs, challenges and thrills as you compete for the glory of victory.
Supplied by Red Letter Days (Opens in new tab/window)
Personalised Football Team Ballpoint Pen
Give any football fan a special gift to treasure for years to come.Available for 9 top league teams, these officially-licensed pens come embossed with your chosen club's crest and initials.For that truly unique gift, the top of the barrel of the pen can also be embossed with up to 3 initials. Supplied in a matching crested gift box.
Supplied by The Original Gift Company (Opens in new tab/window)
Personalised Pint Glass - Best Footballer
If they love to watch the game every weekend with a cold pint (or two!) in hand, then we've got just the gift! Our personalised pint glass has a football icon engraved inside a shield and is finished with two plaque-like banners, just like a football trophy! You can personalise the glass with a name and message to be engraved in a modern block font, so everyone will know who it belongs to. The perfect accompaniment to their Saturday afternoon viewing and a great birthday or Father's Day gift for a football fan! What Can I Put On My Pint Glass?Personalise it with a name, using up to 18 characters and a message to appear over two lines, using up to 30 characters per line. Material: GlassCapacity: 568ml (20oz)
Supplied by Getting Personal (Opens in new tab/window)
What do you get as a Christmas or birthday present for someone (man or woman!) who loves soccer? Unless you're a fan of the game yourself, you probably have no idea what they would really appreciate. So we asked a few football fans and footballers to tell us what they would love to receive. We've shown the top choices on this page
Great gift ideas for football fans
We've got the top branded products in our database of presents for soccer players!